Many people may not know that Denton's own Gohlke Pools was named one of the top pool builders in the country by Pool and Spa News magazine in 2021 – and also in 2020, 2019 and 2018. Plus, more than 80 of the company's pools have been recognized with national design awards. Three generations of Gohlkes and their crews have turned Denton County backyards into showplaces. 
The company began in 1958 when Gene Gohlke partnered with the late Bert Moore to build swimming pools. The company, then named Royal Pools, constructed many commercial and residential pools still in operation today.
Gohlke bought the business in 1963 and added pool supplies, repairs and a weekly pool cleaning service. The name eventually changed to Gohlke Pool Supply, and 408 N. Bell Avenue in Denton was their home until 1985.  
Changes came in 1984, when son Matt graduated from Texas Christian University and joined the family business. Now named Gohlke Pools, the company relocated to 615 Dallas Drive.
In 1992, Matt Gohlke acquired the business, which moved in 2017 to a larger space at 909 Dallas Drive, the company's current location. 
When founder Gohlke started out, most pools were diving pools, but later a more natural-looking design became widespread. "Trending these days are geometric pools, and aesthetics are more important than they used to be," Gohlke said. "More area around the pool is preferred for entertaining. Attached spas and lap pools for fitness are popular, too. Today's technology has made huge innovations in pool operation and maintenance."  
According to Gohlke, pool installation is typically a six-month process, and all designs are custom. "The first two months are dedicated to design and planning, and the rest is construction," Gohlke said. "Though we're busy year-round, fall is probably the best time of year to build a pool. That's when you can install landscaping for a beautiful backyard by summer."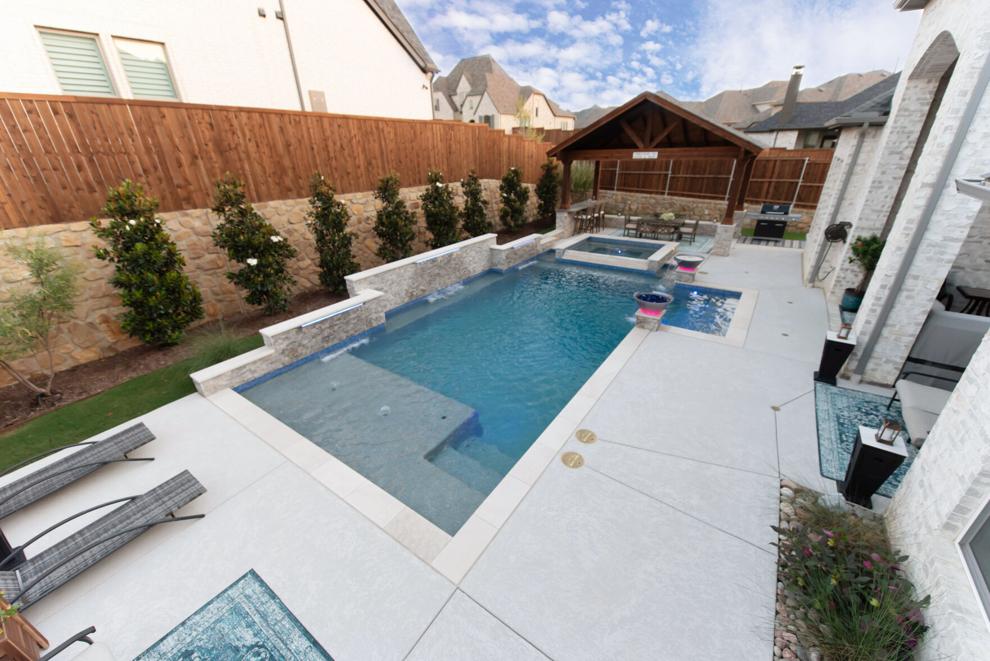 Gohlke's sons, Grant and Connor, have joined the business as the third generation. "We have a great team of quality individuals, including General Manager Nick Day, who has contributed to our success for over 20 years," Gohlke said. "We're involved in the Denton community and care about continuing to make our clients happy for generations to come."