Competitive Denton cook Lori McLain is baking biscuits like it's business. 
The 2021 winner of the World Food Championships soup competition at a contest in Fair Park in Dallas isn't a chef by trade, but with a chance to win a $100,000 prize at the Final Table cook-off, McLain is training like a professional. Contestants in the upcoming competition will have an hour to make 100 biscuits during one of three cook-off challenges, and McLain isn't leaving anything to chance. "I'm a nobody, competing against career chefs and I want to win," McLain said.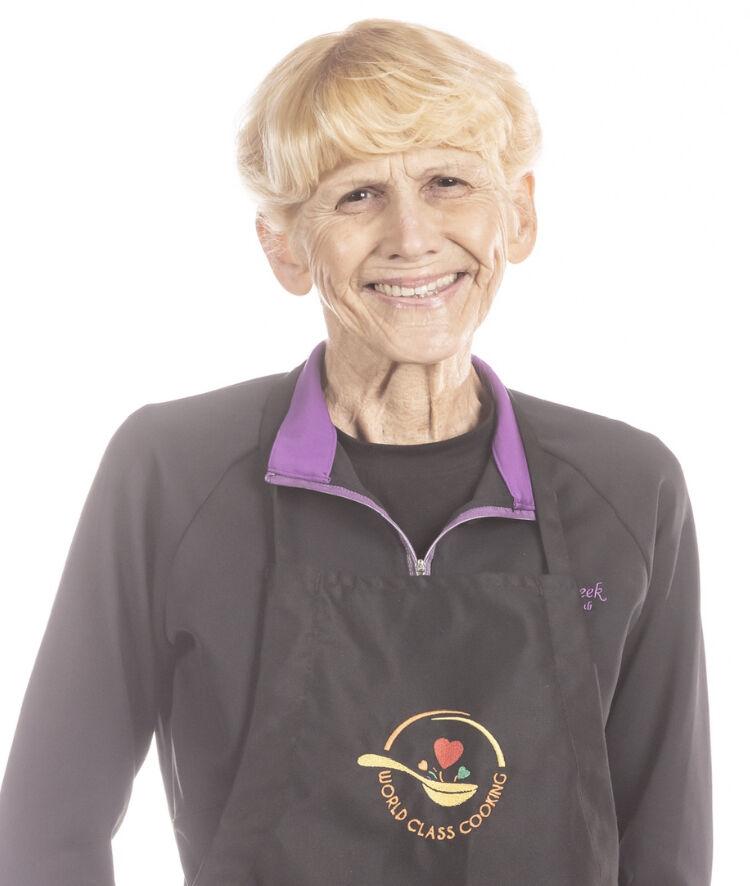 McLain earned a bachelor's degree in journalism from the University of North Texas and worked full-time in the advertising industry as a copywriter and in other positions before retiring in 2007. During her career as a marketing and advertising professional, McLain created content for household brands, many of which sponsor food sport championships. 
Following her retirement, McLain entered her first recipe contest and won, igniting a passion for competitive cooking. She has taken part in numerous competitions, winning in a wide range of categories from chili and cornbread to sandwiches and soups.
"I learned to cook by watching my mother and grandmother," McLain said. 
Known for her comfort fusion creations, McLain is a foodie who loves creating new dishes. Her inventive recipes capture the heart of a home-cooked meal with exotic flavors, like her award-winning vanilla-ale infused spicy pork and vegetable soup.
While most contestants bring their professional teams to compete, Lori's husband, Rod McLain, serves as her sous chef. "We tackle the challenges just like we do weeknight dinners," Lori said. "The pressure is just a bit higher." 
Contestants are informed of the basic concepts prior to the cook-off, but unexpected requirements -- like incorporating an "X factor," such as a rare ingredient or unique cooking technique -- often are a game-day surprise. 
McLain has never believed in following recipes exactly. "There is a science to some of it, but there's also innovation," she said. "Necessity is the mother of invention after all."
Although many professional chef contestants focus on highlighting their pedigree skills, McLain believes her home-cooking approach makes her recipes a success. "The final focus is good food and making memories with your family," she said.
The Final Table competition is scheduled for April 30 to May 1 in Lake Murray, South Carolina.
For more information about the World Food Championships and McLain's win, go to WorldFoodChampionships.com.