Osteria il Muro, owned by Scott and Desiree Girling, offers regional Italian fare in an intimate atmosphere. With just 22 to 24 seats in the house-turned-restaurant, you'll feel like you're eating dinner at a friend's home. The partially open kitchen and pasta station add to the lively, familial atmosphere, while patrons dig into house-made pastas, bread and desserts, along with thoughtfully paired wines.  
Scott Girling answered the following questions for Denton County magazine.
Q: Tell us some specific ways you have made innovations at your restaurant in recent years. Speak about innovations in the kitchen, in software, in hiring and in food procurement, for example.
A: We're constantly evolving here since we just opened [in December 2021]. With software, we experimented with different reservation platforms and we finally settled on Tock, because they offer the full spectrum that we need and daily changes we need to make.
Q: Give one story of how you gave an individual touch to a patron.
A: We go table to table and touch every table -- either myself or General Manager James [Hoger], asking how their experience was, but we like to joke around with customers. We try to build our clientele and friendship, and we've built a good regular base already. We don't want to be a stuffy restaurant, and we are very outgoing. We really explain the menu, and I think that's the personal touch. 
Q: Highlight ways you have tried to "go local" with your restaurant.
A: My wife and I met in Denton, [but] we moved away for a while and just moved back to Argyle. When we opened this restaurant, we chose Denton because it's sentimental to us. So our network was big, and we like supporting other restaurants by promoting them as much as possible. We also work with three or four small local farms. And we belong to several organizations, including Denton Main Street Association.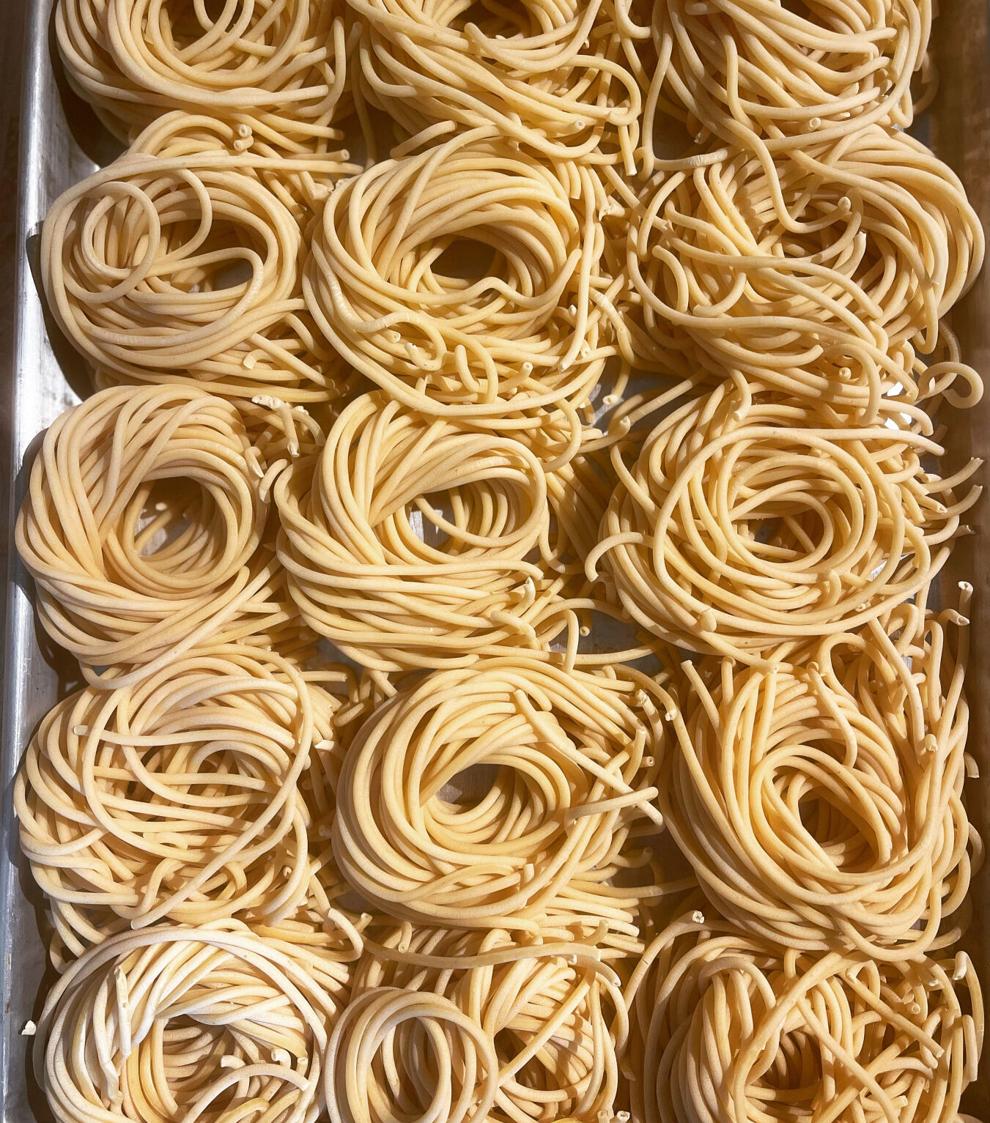 Q: Speak to how you create your menu -- your ideas, your creative process, the testing and tasting, etc.
A: That's one of the biggest things people enjoy about here, especially the customers who come on a regular basis. We change our menu almost daily, adding and removing items. We use what is in season. And we do a lot of traditional, regional Italian dishes, pairing pastas with sauces and ingredients that historically go with those pastas, but also with a seasonal twist. 
Q: Discuss how restaurants have changed in the past few years, and, of course, the impacts of COVID that will continue to influence the business. In short, what is your restaurant philosophy?
A: I came from a restaurant that did a lot of to-go food, and I think with COVID, to-go food and delivery companies have grown. We don't offer takeout because we only prep as much as we need for the day, so we're not wasting food.